Hospitality Printing Services
Whether you need door hangers, key card holders, restaurant menus, or lobby signage, ABG Print has years of experience providing print services for NYC's Hospitality industry.
Door Hangers
Door hangers are an integral part of every hotel and communicate more than simply whether a room should be cleaned or not. A brightly colored door hanger featuring advertisements, printed on thick card stock, and laminated to ensure durability, is an asset and represents a way your hotel can connect with guests.
ABG Print is located in New York City's Garment District—a hub of hospitality in its own right. We have worked with dozens of hotels and other hospitality companies to provide door hangers of the highest quality.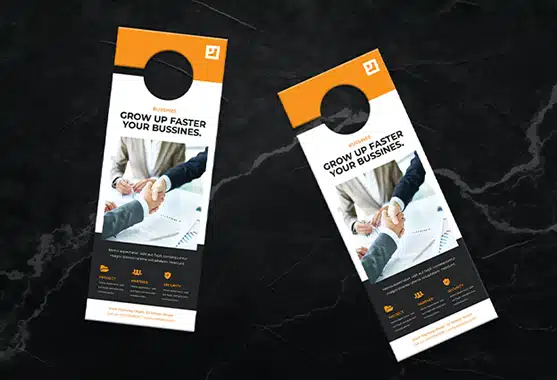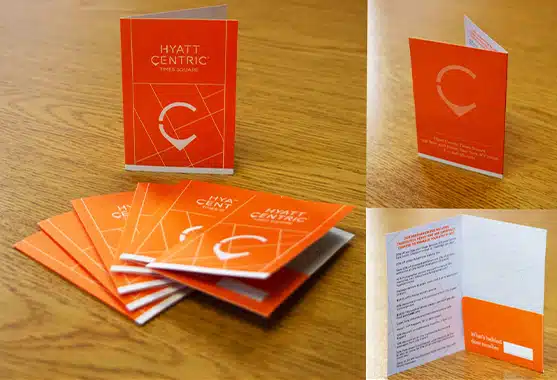 Key Card Holders
Key card holders are another opportunity to add value to your hotel or property by printing vibrant, crisp images—whether it be an advertisement or pictures of the hotel itself—on a surface guests will have for the duration of their stay. From the moment they check in, your guests will realize the quality of your property by a number of factors, including the professionalism of little details like key card holders.
And with our variable data-optimized digital printing solutions, you can print a variety of key card holders so you can match the holder that is right for each guest.
Menus
Sharp, dynamic menus can be the difference between a meal or drink ordered from the hotel restaurant or bar and the decision to look elsewhere. Stock your rooms with menus, brochures, and compendiums that attract attention and wow.
ABG Print's custom digital print solutions have everything you need to create a variety of vivid media for use in rooms and anywhere else in your NYC hotel or rental property.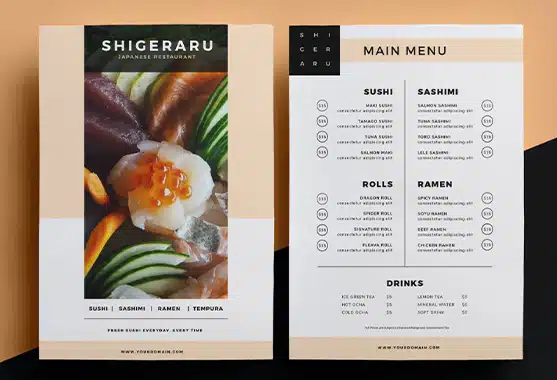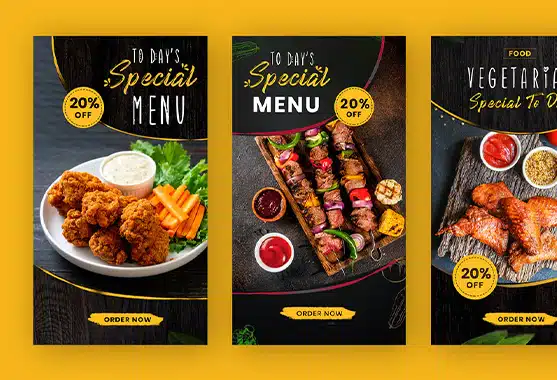 Signage
The hospitality industry requires the use of a nearly endless list of signage. Whether it be exciting advertisements or more subtle announcements, clearly laid out and perfectly polished signage is crucial for effectively communicating your message to your guests.
TRUSTED BY ORGANIZATIONS SMALL AND LARGE TO DELIVER BIG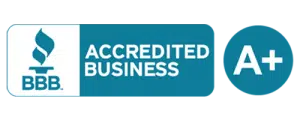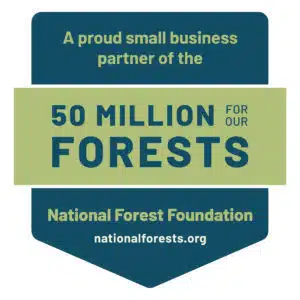 Another excellent job by you and your team. Please forward this to let them know that we appreciate the last minute effort to push this over the goal line. You guys always get the job done right.
– Morgan Stanley
Interested in employing practical tools to stand out in the hospitality industry?
Contact us on our partnership page for unbeatable hospitality printing services.