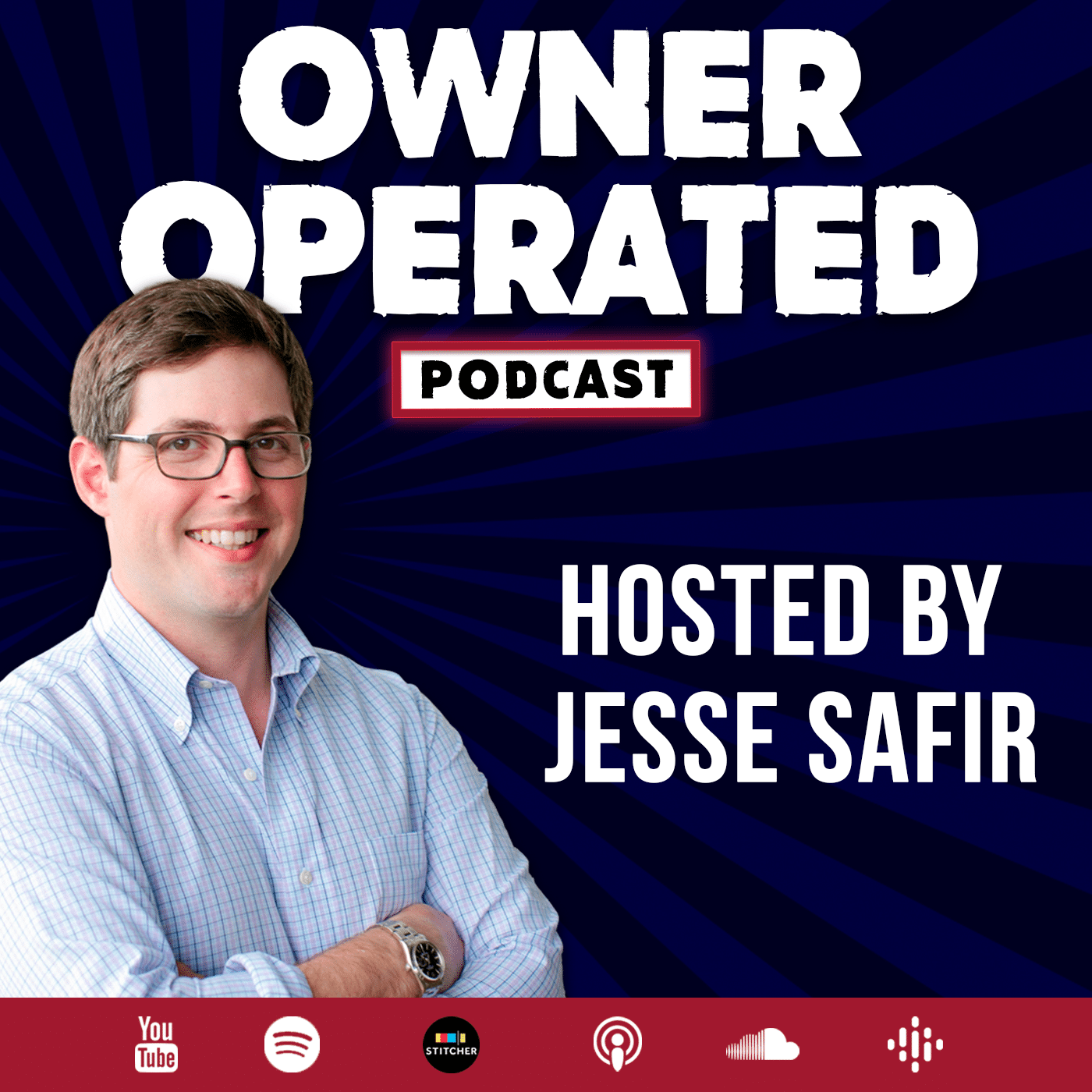 The Owner Operated Podcast
Owner Operated is a podcast about the successes, failures, pivots, and ideas of Independent & Small Business Owners who run their businesses day to day. It is hosted and produced by Jesse Safir, the Owner and President of ABG Print (ABGPrint.com).
Each episode features a new business and covers topics from how to market on a shoestring budget to founder stories and all the wins and losses along the way. If you or someone you know would like to be featured as an Owner Operator, get in touch with Jesse at [email protected].
Episode 8 – New Century Advisors
Thank you for tuning in to another episode of Owner Operated. This will be the last episode of season one! I wanted to end appropriately on Mother's day by interviewing perhaps the greatest influence in my career, my mother, who is a successful business owner in her own right. Starting with a professional career she launched her own investment management business in 2001. We cover topics ranging from what it's like to start your own business after 20+ years working for others and how being a mom has influenced her management style at New Century Advisors.
Episode 7 – Family History Intelligence
On this week's episode I chat with Lisa Maddox to chat about her business in Family History Intelligence.
Episode 6 – Elevato
Welcome back to Owner Operated! In this episode I interview Jake from Elevato. Elevato is a digital marketing company with a growing global client base.
Episode 5 – Blue Summit Supplies
This week we are excited to bring you an interview with Owen Franklin of Blue Summit Supplies. Blue Summit Supplies sells office and school supplies primarily through Amazon.
Episode 4 – The Para Girls
On this episode of the podcast, I chat with Diamon one of the founders of The Para Girls. The Para Girls create trendy sorority paraphernalia released on a limited edition basis.
Episode 3 – The Black Sheep Agency
On this episode of the podcast, I sit down with Aimee Woodall, the founder of The Black Sheep Agency. The Black Sheep Agency works with brands and organizations interested in activating people around things that matter.
Episode 2 – Elizabeth & Clarke
On this episode of the show I sit down with Melanie Moore, the Founder of Elizabeth & Clarke. Elizabeth & Clarke is a New York based womenswear brand that sells clothing for the modern working woman.
Episode 1 – Midtown Lumber
On this debut episode, I interview Zach from Midtown Lumber and he explains to us the challenges of owning a lumber store in the tight streets of Manhattan and competing with chain stores.
Premier Episode – Welcome to Owner Operated!
Hello and welcome to Owner Operated. A show where I, Jesse Safir, Interview other Business owners on the day-to-day grind of running a successful business. Join us on March 22nd for our debut episode featuring Zach from Midtown Lumber where we talk about the struggle of owning a home improvement business in the tight streets of New York City.