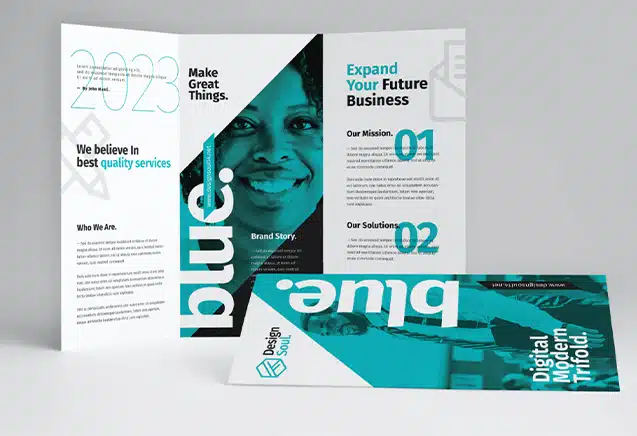 Why Brochure Printing?
Crisp, bright brochures with a glossy or matte finish are the perfect way to expand your reach and grow your business. Attract attention and persuade clients to take action with high-quality, color-rich premium brochures.
A dazzling, polished brochure, info sheet, or trifold communicates professionalism and will impress your customers and clients. And with a nearly endless variety of colors, layouts, and finishing options, brochures are highly customizable and can be printed to match any style.
Your Partner for Brochure Printing in NYC
At ABG Print we have the equipment and experience to print your custom brochures right the first time. We have worked with hundreds and even thousands of businesses in the NYC metropolitan area and beyond and would be more than happy to put our expertise to work for you. We use only the finest inks and papers and know how to make your brochure shine. Contact us today to learn more about custom brochure printing options.