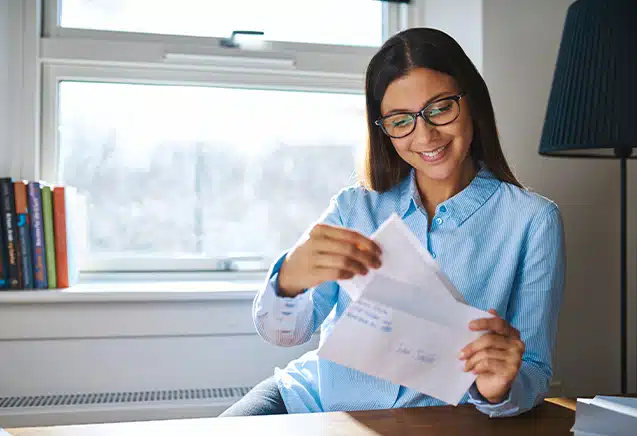 Why Business Mailing?
Streamline your correspondence with ABG Print's business mailing services. Perfect for a variety of bulk mailings from invoices to privacy notices to new product launches, ABG Print will walk you through the process of properly formatting your spreadsheet to make it mail order ready.
Once your spreadsheet is mail order ready, we run it through our system to prepare the mailing for printing, inserting, and metering/stamping and then drop it off at the post office on your behalf. And with our variable data optimized digital printers you can tailor your message to perfectly match each recipient.
Your Partner for Business Mailings
At ABG Print we understand that communicating with your clients and customers via mail is both an effective marketing tool and a way to increase your reach. We offer a turnkey business mailing service that is unparalleled in the metropolitan area and completely hassle free for you. We have worked with thousands of clients in and around the metropolitan area and would be glad to put our experience to work for you. Contact us today to learn more about our business mailing and other digital printing solutions.