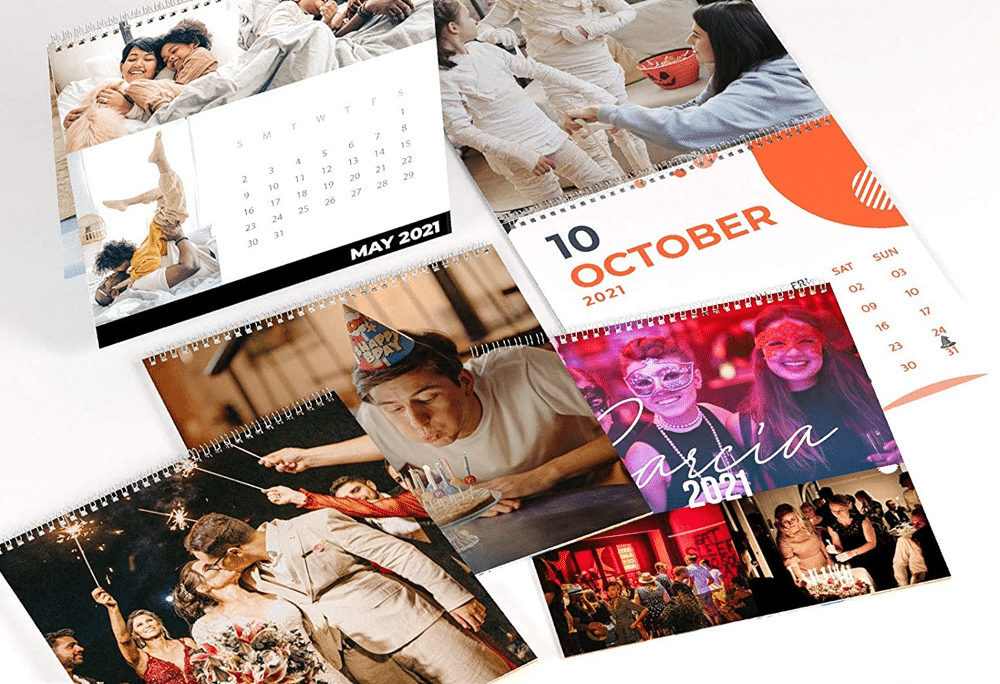 Why Custom Calendars?
Custom calendars are the perfect way to brighten any workspace with pictures and memories of your loved ones. Printed on high quality, glossy calendar stock and featuring brilliant colors and finishes, custom calendars are as pleasing to the eye as they are functional. Not only can you organize your workweek, but you can have a smile on your face while doing so.
Custom calendars also make a great gift for friends and family. Share your most treasured photos and memories with those in your life by giving them a custom calendar. And because each month features the photo of your choice, you can make a calendar for every important person in your life. Finally, with their sturdy spiral binding, our custom calendars are strong enough to freely stand on any workspace.
ABGPrint - Your Partner for Custom Calendars in NYC
At ABGPrint we use only the highest quality materials to make your custom calendars the perfect organizational tool or gift. And our easy to use calendar software allows you to upload your photos with ease.
Our digital print experts have been hard at work serving our customers for nearly 30 years. We print and ship every calendar from our New York City location where we are open 24 hours a day Sunday-Monday. You can order your custom calendar from our website or on our Amazon store for even more convenience. We look forward to meeting your custom calendar and other digital print needs.