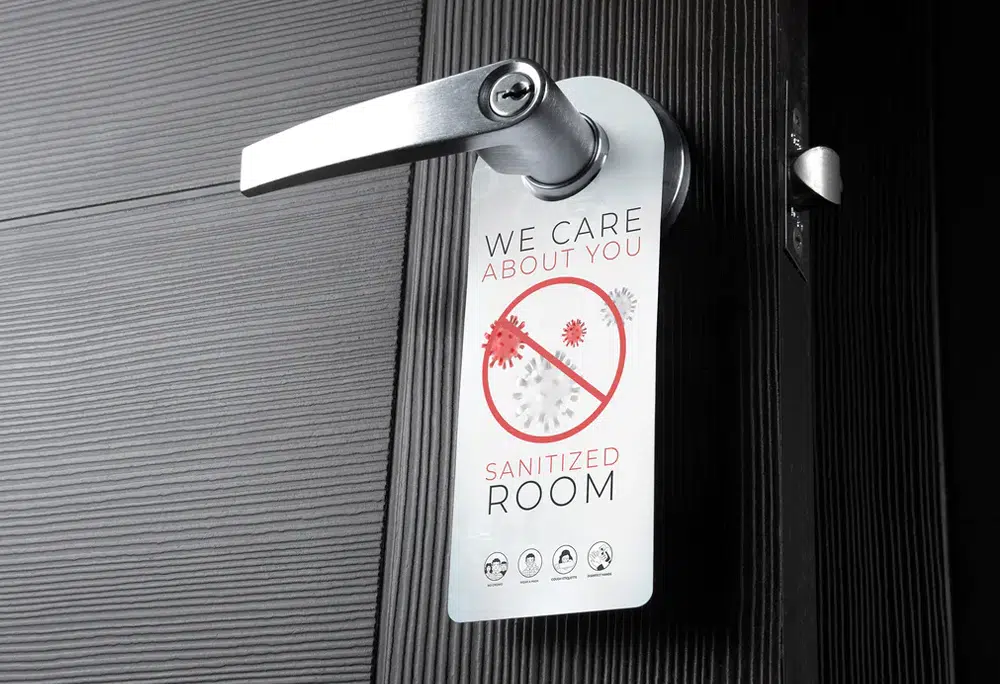 Why custom door hangers?
Brightly colored custom door hangers that showcase your brand are a great way to leave attract the attention of potential customers and clients. Door hangers are a versatile type of media and can be left on homes, offices, and other prominent locations. Door hangers and other media left at such threshold points can be extremely effective and make a noticeable difference in your marketing campaigns.
Just move into the neighborhood or open up shop? Door hangers are also a great way to introduce yourself and your business to the wider community. Finally, with a number of different options and finishes, you can customize your door hangers to match your brand's distinct tone and style.
ABGPrint - Your Partner for custom door hanger printing in NYC
At ABGPrint we have nearly 30 years experience printing high-quality advertising products for NYC businesses. From pamphlets and direct mailers, to custom door hangers, we know how to create stunning print media. We use premium inks and papers to make sure your door hangers and other advertising needs are durable and sure to leave a lasting impression.
Located in the Garment District of New York City, we have experience helping thousands of customers get their media printed quickly and perfectly the first time. We are open all day Sunday-Friday and can handle everything from scheduled runs to ad hoc needs. Let us at ABGPrint put our digital printing expertise to work for you.