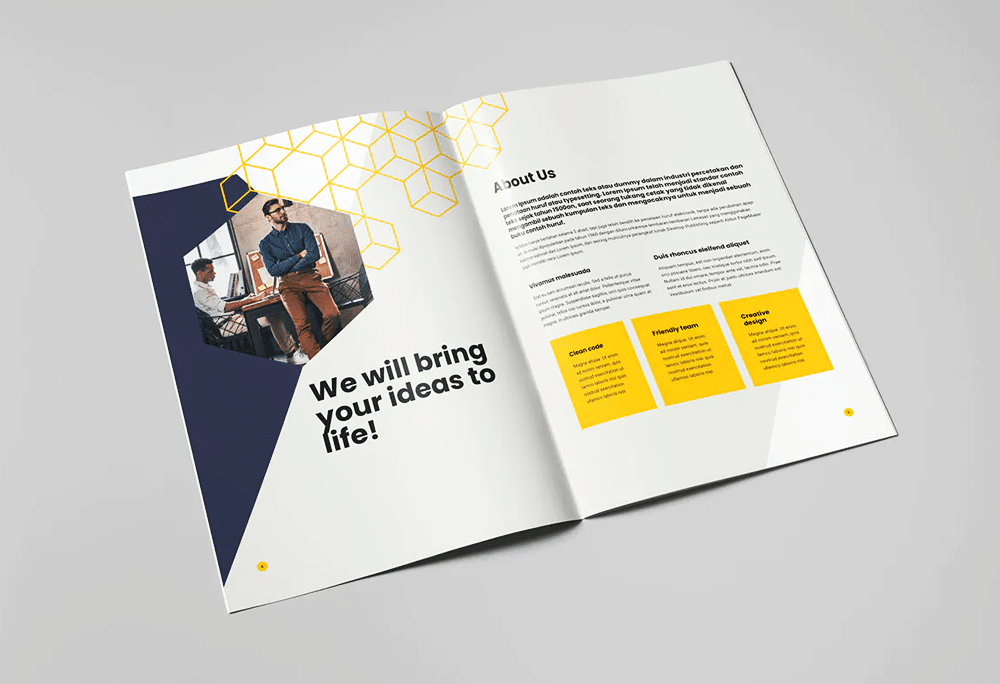 Why ABG Design?
Rich, vibrant graphics are a crucial part of any branded image or marketing campaign. While many companies can deliver decent printed assets, ABG Print is your one-stop digital printing shop. Our design experts can turn your dreams and ideas into a reality and create stunning logos, banners, and just about any other image.
Rather than hiring one company to design your work and another to print it for you, ABG Print has streamlined the entire creative process. We can design and print any job on any medium. Our graphic designers are trained and skilled in all the latest trends and will wow you with their creativity and vision.
ABG Print - Your Partner for Graphic Design in NYC
Our customers told us they were looking for a print shop that not only delivered unparalleled marketing assets with all the bells and whistles, but a place that could design striking logos and other images too. And we listened. Our graphic designers use state-of-the-art technology to create images that are sure to leave their mark.
Our printing team takes those images and applies them to whatever medium you require. Whether it be banners for a website or Main Street, at ABG Print we can print—and design it—for you. With our convenient Manhattan location and round-the-clock hours Sunday-Friday, we can handle all your marketing and printing needs.