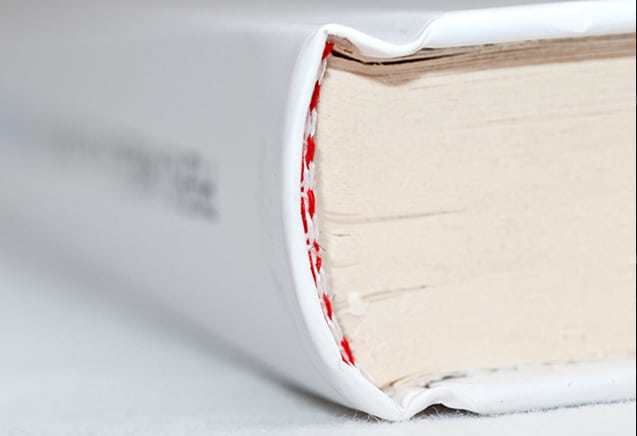 Why Hard Cover Binding?
Create stunning, professional hardcover books that will last with ABG Print's hardcover binding services. With hardcover binding, pages are either sewn into the spine or bound into a block using a special book binding adhesive. This process produces high-quality books with superior durability.
Perfect for short run, independently published novels, reports, and nonfiction works, hard cover binding communicates a level of professionalism other binding options lack.
Your Partner for Hard Cover Binding
At ABG Print, we ensure your important and confidential texts are expertly bound in a fast, secure manner. With nearly 30 years experience offering a variety of binding solutions, ABG Print has the expertise to meet your hard cover binding needs.
We are located in the Garment District of New York City and opened 24 hours a day Sunday-Friday. Contact us today to learn more about our hard cover binding solutions.