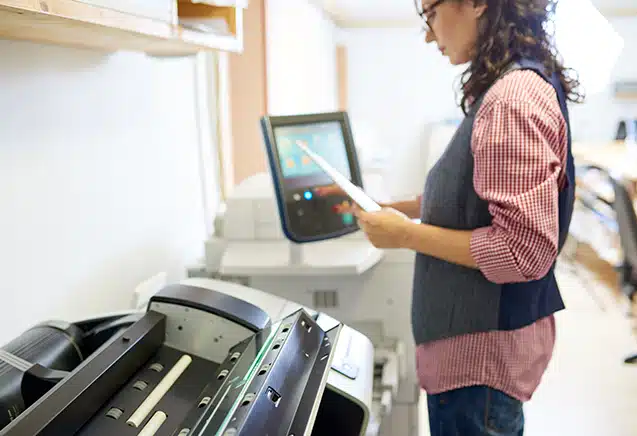 Why Offset Printing?
Offset printing has been the industry standard for years and still makes sense for certain printing jobs. If you need more than 500 copies of any printed media, consider offset printing as a cost-effective printing solution.
While it's true that offset printing requires significant investment upfront, costs per page plummet as the number of copies increases. If you have flyers, brochures, booklets or other bulk printing jobs, offset printing is the obvious choice.
Your Partner for Offset Printing
With almost 30 years of offset printing experience, here at ABG Printing we make sure your large printing jobs are handled with the utmost professionalism and care. We specialize in offset printing and can get your brochures, booklets, and other media printed fast and right—the first time.
We are open 24 hours a day Sunday-Friday and would love to go to work for you. Call, email, or stop in to talk with one of our professional printer technicians and find out whether offset printing is the best option for you.