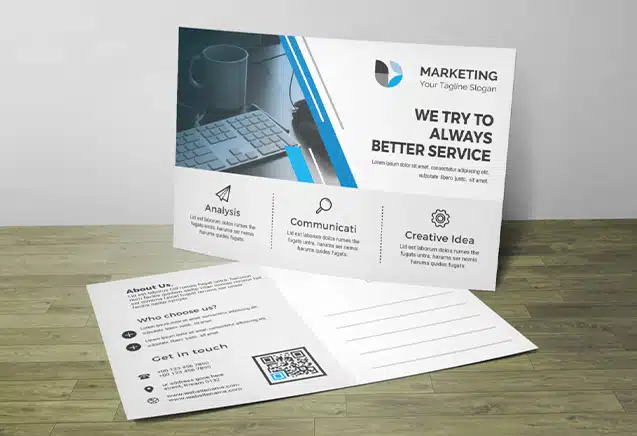 Why Postcards?
Postcards are a great way to get your idea, your product or your brand in front of the masses, using a simple and affordable printed piece. Printing postcards has never been simpler. With your design provided we will be able to transform any postcard idea you have into a perfectly constructed work of art. Providing a mailing list for your postcards allows you to be "hands off" when it comes to postcards. We can accommodate your dimensions, colors, stock, coating and binding requirements that will produce a postcard you will be proud to have your name on. We can print, finish, bind and mail your postcards for you, so there is no hassle on your end.
Your Partner for Postcard Printing in NYC
At ABG Print, we strive to create a product that you would be excited to see your name printed on. We want to help achieve, and exceed your printing goals through our hard working team that is dedicated to making your finished product become exactly what you want. With the highest integrity, value and products utilized at ABGPrint, your postcard will become a work of art. We know you're busy, so leave the printing, producing and mailing to us!