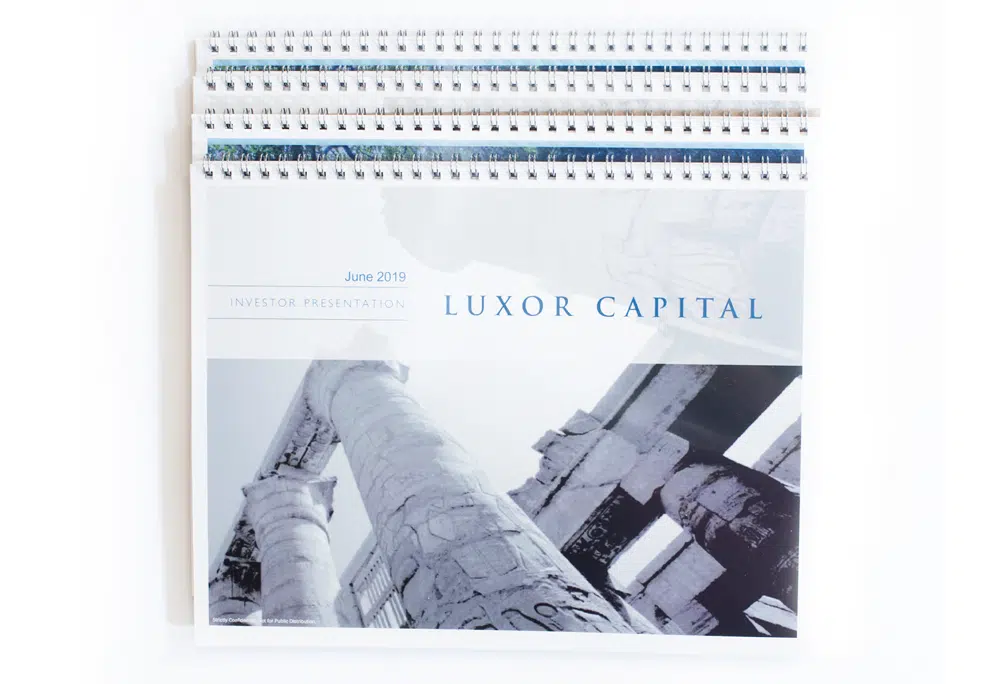 Why Presentation Printing?
Produce immaculate presentation boards, booklets, and more with ABG Print's presentation digital printing solutions. Bring your presentation to life with vibrant images and striking text transformed from digital documents and files to professional, polished finished products. Whether it's a calendar to remind you of major holidays, your family's birthday or managing your busy workdays, training manual for new hires, conference giveaway full of marketing content; a free-standing "Flip n' Tell" spiral booklet will surely make a lasting impression. The metal spiral binding makes it easy to flip between pages and durable.
Your Partner for Presentation Printing in NYC
At ABG Print we will collaborate with you throughout the printing process to produce perfect presentation materials that are made according to your specifications. We are open 24 hours a day Sunday-Friday to print, collate, bind, and assemble your documents. We offer same-day delivery anywhere in New York City and will finish your presentation printing project with an unbelievably quick turnaround.