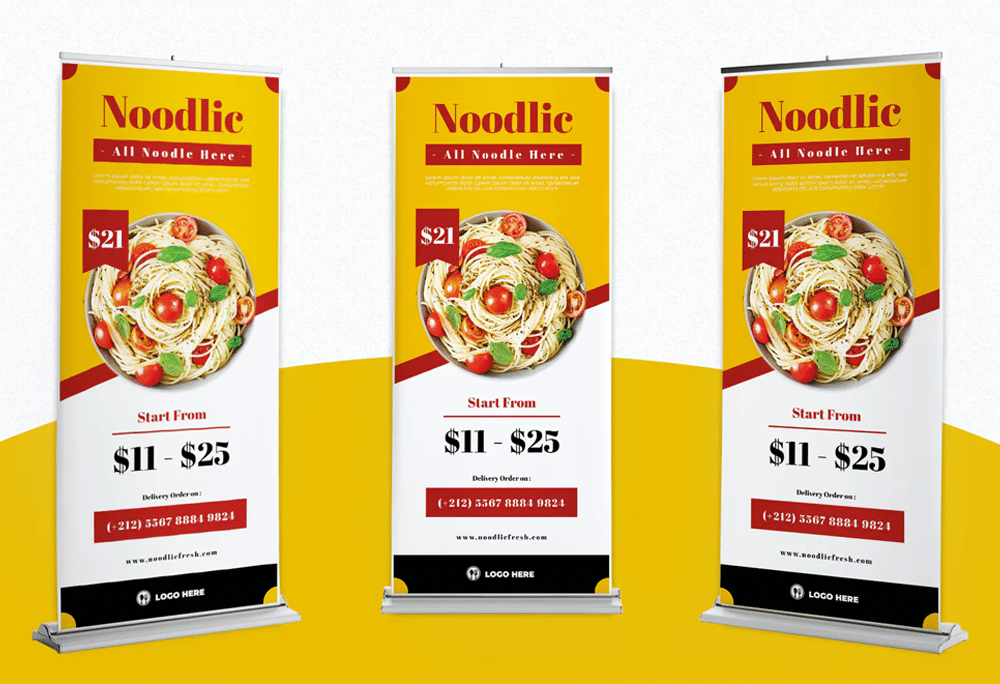 Why Retractable/Pop-Up Banners?
Dazzle prospective clients and customers with vibrant retractable/pop-up banners that showcase your brand and your professionalism. Perfect for indoor or outdoor use, our banners are printed on durable vinyl and made to last. Increase brand awareness by using a retractable/pop-up banners at your upcoming conference, trade show, restaurant, retail store, hotel lobby, residence entryway or while exhibiting at festivals.
Our banners are light weight, easy to use and come with a carrying case / bag. With single and double-sided options available, retractable/pop-up banners are a great way to leave a lasting impression.
ABGPrint - Your Partner for Retractable/Pop-Up Banners in NYC
At ABGPrint we use the finest vinyl and inks to create stunning retractable/pop-up banners that keep our customers coming back for more. We not only understand digital printing, but marketing too, and know how important it is for your business to spend its precious marketing budget wisely.
With our user-friendly digital printing solutions, simply upload your logo, text, and design for your retractable/pop-up banner and leave the rest to us. With close to 30 years of experience printing everything from stationery to banners our understanding of the digital printing industry is second to none. Located in New York City's Garment District, we are open 24/7 Sunday-Friday and would love to print your next retractable/pop-up banner and anything else you might need.