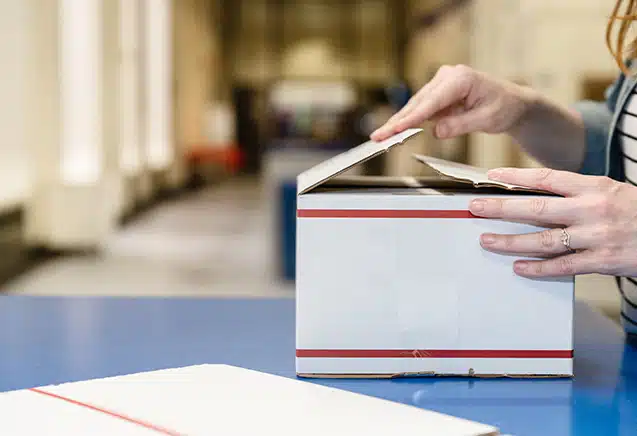 Why Shipping and Delivery?
Delivery of your products and mailers in a timely fashion is of the utmost importance. You've worked to get your packages, brochures, booklets, and more from the early stages of development through the first draft and on to the finished, polished product. Now you need to get that product to your customers and audience as efficiently as possible.
A successful shipping and delivery strategy requires coordination and tracking so you can measure your return on investment. Printing labels, packaging, and teaming with logistics experts are all part of making sure your shipping and delivery needs are met.
Your Partner for Shipping and Delivery
We streamline the printing, shipping, and delivery process so you don't have to. Once you submit the completed draft of your booklet, brochure, flyer, or other media or product, our experts print it, package it, ship it, and track it.
Your peace of mind is our number one concern. Sorting and organizing hundreds or thousands of names and addresses is a complex matter and requires experience and skill to get it done right. We use time tested methods and cutting edge software to ensure your shipping and delivery needs and expectations are not only met, but surpassed.