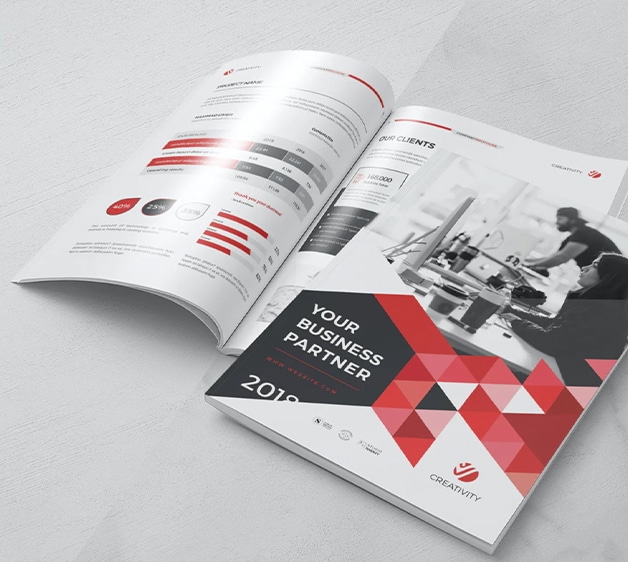 Why Square Back Binding?
Square back binding is the perfect solution for smaller order booklets, catalogues, magazines, and even books. Ideal for finished products ranging from 28-120 pages in length and workable with any paper weight, square back binding will give any media a professional, clean look. Impress your customers and audience with the unparalleled quality provided by square back binding.
Reports, pamphlets, and other media are also a good fit for square back binding and can be completed at a fraction of the cost of perfect binding options—without sacrificing quality. Square back binding produces sophisticated, exceptional final products.
Your Partner for Square Back Binding
Choose ABG Print for all your binding needs. We have years of experience with square back binding and other binding solutions. We are located in the heart of New York City and have served the entire metropolitan area for close to 30 years.
Square back binding is a service offered in tandem with digital printing—a service we excel at. We are open 24 hours a day Sunday-Friday and provide industry leading turnarounds on all your binding needs. Send us your digital documents and files and we will get to work, printing and binding, your booklets, catalogues, and more to give you high-quality, remarkable finished products.