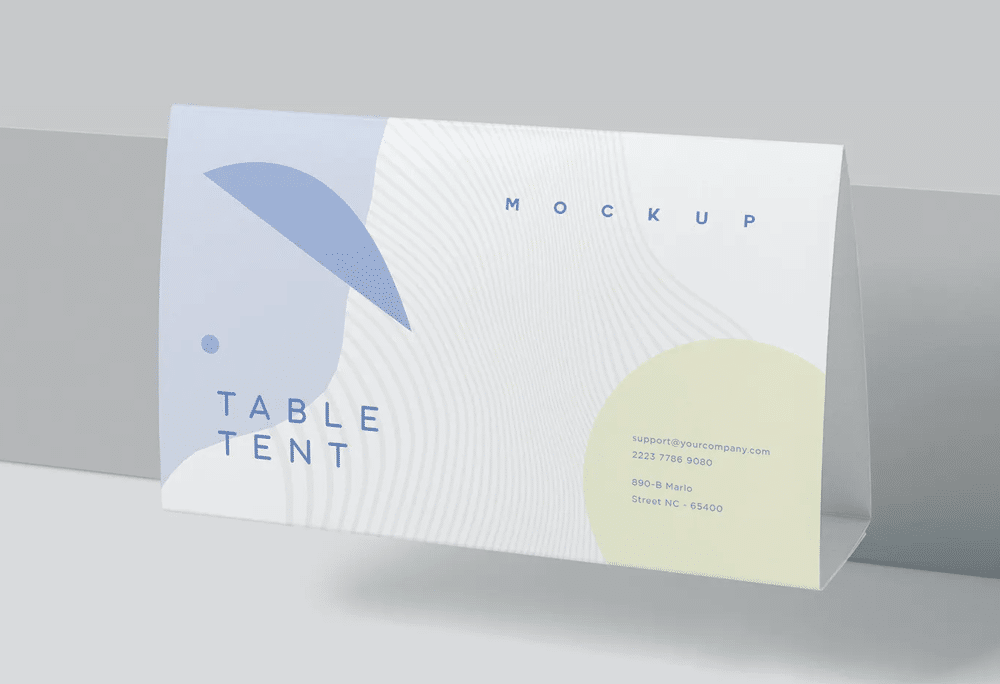 Why Tent Card Printing
Tent cards make a self-standing and convenient promotional unit from folded and printed card stock. A vividly designed tent card looks exceptionally beautiful when placed on the tabletop, as well as desks, counters, or any horizontal surface. You can display unique triangular tent cards to convey essential information. The folded card is readable and comprehensible from both sides, making them best for marketing messages. Place these essential mini billboards on highly visible areas to tell readers about your brand! Promote discounts or advertise products by making the most of custom-designed tent cards to catch your audience's attention.
Your Partner for Tent Card Printing in NYC
ABG Print excels at printing the finest quality tent cards. We have printing specialists who design tent cards using high-quality tools and materials according to your unique needs. With advanced printing techniques, our specialists create point-of-sale advertising tent cards for your seminars, presentations, meetings, and PR events.