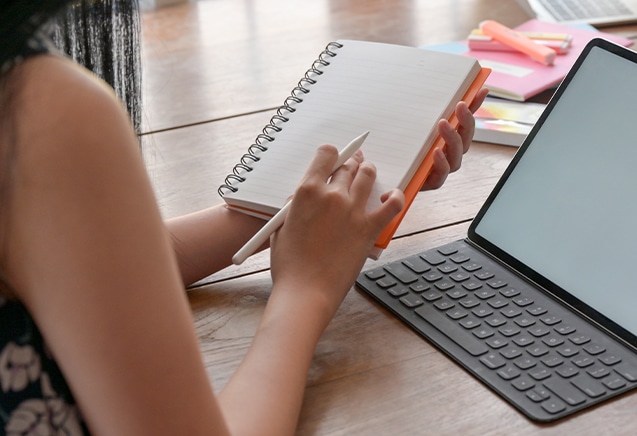 Why Twin Loop Wire Binding?
Finish your documents with ABG Print's double strength twin loop wire binding services. Also known as "duo-wire" or "wire-o," twin loop wire binding spines are durable and allow books and booklets to lay completely flat—making your documents user friendly and highly readable.
At ABG Print, we offer black, blue, white and silver colored for our standard twin loop wire bindings. If you want your reports, booklets, and other media to really shine, you also have the option to specially order gold, gray, green, pewter, or red wires. Twin look wire binding is perfect for a variety of projects including, PowerPoint Presentations, Deal Books, Pitch Books, and more.
Your Partner for Twin Loop Wire Binding
The quality of your twin loop binding depends on the experience of the printer. At ABG Print, we have nearly 30 years of experience creating high-quality, polished projects for thousands of satisfied clients.
Let ABG Print help you produce stylish, contemporary-looking reports and presentation booklets with our twin loop binding services. Located in New York City's Garment District, we are open 24 hours a day Sunday-Friday and can print, bind, and deliver your finished documents same-day anywhere in New York City. Contact us today to learn more about our twin loop wire binding solutions.