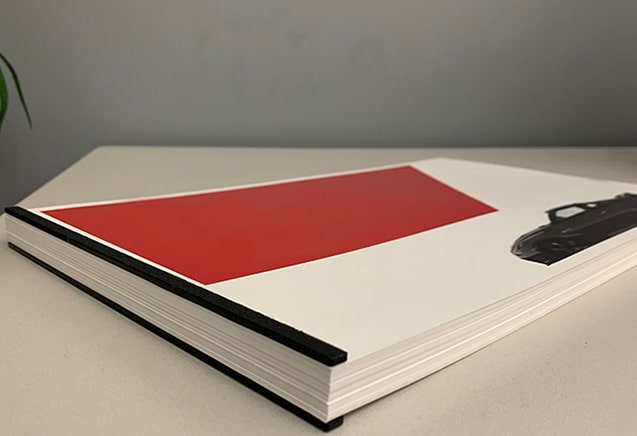 Why Velo Binding?
Secure your larger documents with ABG Print's velo binding services. With the use of two thin plastic strips, velo binding adds an attractive, polished look to your reports, proposals, and other manuals and is the preferred method of binding for larger, thicker booklets and handbooks.
Available in a standard and professional black binding, velo binding also works well with legal documents, guides, employee handbooks, manuals, and more.
An especially viable option for documents containing sensitive or confidential information and data, with velo binding you can rest assured that you and your client's information is protected. Created with confidentiality in mind, this binding style does not open flat, an important feature for sensitive documents.
Your Partner for Velo Binding
At ABG Print we have nearly 30 years experience printing, binding, and finishing documents of all shapes and sizes. We have worked with thousands of clients in the metropolitan area and beyond and would be glad to put our expertise to work for you.
Located in the Garment District of New York City, ABG Print's staff is available 24 hours a day Sunday-Friday and we offer same-day delivery anywhere in Manhattan. Contact us today to learn more about our velo binding and full suite of document binding and finishing solutions.