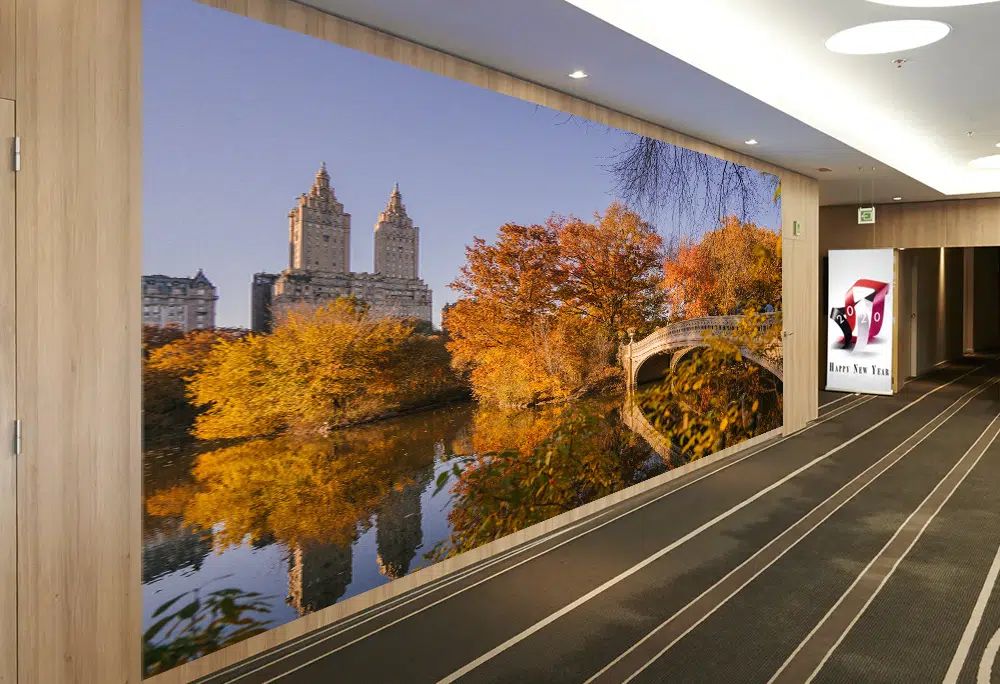 Why Wall Graphics?
Transform any ordinary and blank wall into something ravishing and extraordinary with beautiful wall graphics. Whether you want it for your spa, gym, restaurant, school hallways, retail space, hotel, lobby, business or need to renovate event venues, office buildings, universities, or man cave, a custom wall mural can elevate the concept of brand messaging.
Not sure why choose a custom wall mural to represent your brand? Here is a primer:
Made on a Self Adhesive Fabric
Non-Permanent (lasts for years)
Non-Destructive as it doesn't damage walls
Easy to Adjust
High Quality
A creative way to market brand
100% Customizable
Unique wall design
Comes in a wide range of sizes
Colors are long lasting
Cover full walls
Easy to Apply
Your Partner for Wall Graphics in NYC
ABG Print excels at designing, printing, and installation of exceptionally beautiful wall murals. We can assist you with the installation on larger pieces. You can install it by placing the graphic at the top edge and working your way down. Remove all residue and dirt from the wall with mild soap and water before installation.